---
Active Juniors
May 10th, 2019
We love to be active in Junior Infants!
Hop, Skip and Jump on over to our activities!
---
Active School Slogan
May 10th, 2019
We recently ran a competition to find our new Active Schools slogan. Children from 3rd, 4th, 5th and 6th class came up with slogans and designed posters. The Active School Committee met this week to begin the very difficult task of choosing the winning slogan. It really was tough! All the entries were amazing and very catchy. The winning slogan was from Angel in 5th class with her cool and catchy phrase – Jump, Run and Have some Fun! Well done to all the children for their fantastic posters!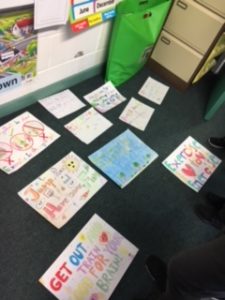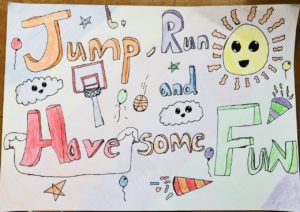 ---
1st Class Getting Fit!!
May 10th, 2019
First Class have been making a super effort to improve their fitness levels. We have been running every day and have nearly reached our target of running to Wales!! The children love this time out of the classroom and we definitely have seen an improvement in everyone's fitness levels across the board!! Even on wet days when we don't get outside the children get to do exercises in the classroom. Let's keep it going everyone!!!!
---
3rd Class Running Challenge
May 9th, 2019
---