---
St. Tolas Thursday Note 30th April 2020
April 30th, 2020
Dear Parents/Guardians,
We hope you are well as we come to the end of a most unusual April. Our news this week is
All teachers have now set up a temporary email address for the duration of the school closure. They may be contacted on this email which will be included in the letter they send out with guidance for their pupils each week. Teachers may not be able to answer you straight away but will come back to you as soon as they can.
---
1st Class Superheroes to the Rescue!
April 24th, 2020
You can check out the amazing Superhero work below. I think it is safe to say we will be kept quite safe by St. Tola's 1st Class! Well done everyone and thank you for sending me your work!
---
Thursday Note 23rd April 2020
April 23rd, 2020
Dear Parents/Guardians,
We hope you are well and everybody is safe. Our news this week is as follows
We still do not know when schools will be permitted to open or in what form that may take. As soon as we have any updates we will let you know. The Department of Education and Skills directed all school staff to work from home so we are not in the school at present. All teachers are currently working from home.
---
Easter Bonnets and Ties
April 6th, 2020
We were delighted this week to receive emails of some fabulous creations designed at home by many of our children and parents. If you'd like to take part and have some artistic fun at home with the family, we'd love if you'd send us in your Easter bonnets and ties and we'll add them to our collection!! Well done everyone!!
---
Lego Challenge
April 6th, 2020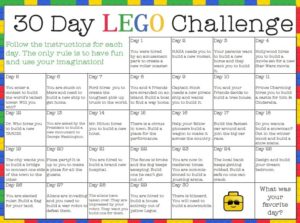 We hope you are all taking a break from the school work for the next two weeks and enjoy what would have been your Easter holidays. Check out this challenge if you'd like some ideas to take on a creative challenge in the weeks to come. Take a photo and email your designs into the school and we'd love to display your masterpieces on the website!! Happy building!!
---